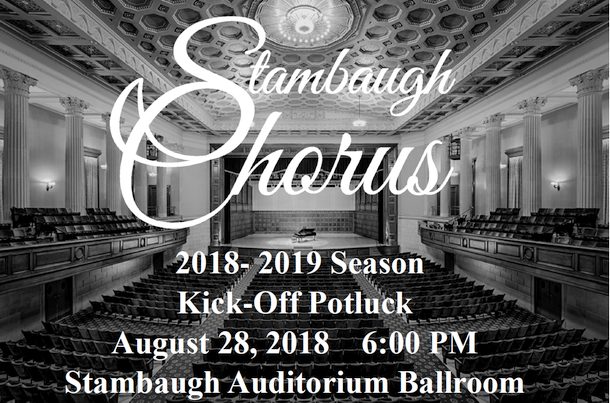 Stambaugh Chorus Board of Directors would like to welcome back all current and past members to the
2018-2019 season kick-off  Potluck Dinner on August 28, 2018. Dinner will begin at 6:00PM.
Everyone is asked to bring a dish to share. Tableware and iced water will be provided.
See you all soon.
We all look forward to seeing you and having a great season.
As always we will meet in the Stambaugh Auditorium Ballroom.