It is with heavy heart that we announce the passing of our dear friend and President, Dr. Barbara Modic.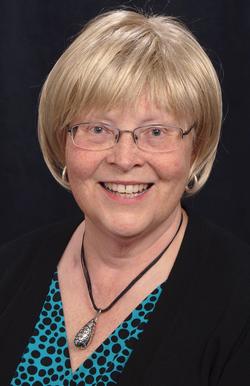 Dr. Barbara Modic
(December 9, 1952 – September 2, 2015)
Columbiana- Dr. Barbara Marie Modic, age 62, of Columbiana, passed away peacefully at her home on Wednesday, September 2, 2015 following a long illness.
She was born on December 9, 1952 in Cleveland, OH. Her parents, the late Viktor Modic and Stephanie Rupar Modic were immigrants from Slovenia.
Barbara was a graduate of Villa Angela High School and John Carrol University, Cleveland. She then attended medical school in Ljubljana, Slovenia, returning to complete her residency at St. Elizabeth Hospital in Youngstown. Barbara operated her own private practice in Austintown until her retirement due to her illness in 2014.
Barbara was a member of American College of Physicians. She was associated with St. Elizabeth Hospital during her career and served on the Medical Executive Board of the Hospital for many years as well as serving on the Breast Cancer Advisory Board providing free screening clinics for community residents in need. She served as president of Stambaugh Chorus.
She is survived by her husband, David Charles Smith, whom she married on June 17, 2000; her mother, Stephanie Modic of Twinsburg, OH; a sister, Katherine Modic of Twinsburg, OH; two brothers, Victor (Theresa) Modic of Fanwood, NJ and Thomas (Mary Lou) Modic of Mentor, OH; and many nieces and nephews and great nieces and nephews.
She will be greatly missed by her loving family, friends and patients.
The family will receive friends on Tuesday, September 8, 2015 from 8:00 a.m. – 10:00 a.m. at St. Charles Borromeo Catholic Church in Boardman.
A Mass of Christian Burial will be held at 10:00 a.m. at the church with Rev. Philip Rogers officiating.
Burial will be at 3:00 p.m. Tuesday, September 8, 2015 at All Souls Cemetery, Chardon, OH.
In lieu of flowers, contributions may be made to Emmanuel Community Care Center, 2 N. State St., Girard, OH 44420, or Stambaugh Chorus, 1000 Fifth Ave., Youngstown, OH 44504.
Arrangements have been entrusted to the Warrick-Kummer-Rettig Funeral Home, Columbiana.
Family and friends may view this obituary and send condolences at www.familycareservices.com
Link to online obituary where visitors can express condolences